What is Fodder/Sprouting?
Fodder is the general term for all types of forages, (excluding pastures for grazing), such as baleage, haylage, silage and grains that are fodder/sprouted to form a thick, nutritious feed source for feeding livestock. Sprouted grain fodder has been in existence for thousands of years and is thought to have originated in the Nile River Valley of Egypt and used to feed the herds of nomadic tribes.
What is a Fodder System?
It is a climate controlled environment comprised of a growing room, container or building that is used to sprout micro-greens for humans and cereal grains & legumes for livestock & poultry feed.

How Does a Fodder System Work?
Seeds are spread onto the growing trays and are watered at timed intervals with a flood trays or overhead sprinkler system. Temperature and humidity levels are maintained inside the system and can be monitored and controlled remotely. With advanced high volume air-exchange technology, every square inch of air volume is treated to ensure airborne mold spores are eliminated before propagating on the growing trays. For best results, use only ultra-clean high-germination premium barley to produce quality fodder. One (1) lb. of dry seed will produce 5 to 7 lbs.(1:5-7) of fodder. Every 5 to 7 days, a highly efficient system can produce a daily harvest of 500 to over 2000 lbs. The automated hydroponic system does all the work and takes about an hour per day to harvest, clean & seed. Fodder System Video
Can Fodder Replace All Other Feed?
It is recommend that fresh fodder be a supplement and used in conjunction with a balanced feeding program. In most cases fodder can replace a large amount of existing feed grains & forages being fed and significantly reduce feed costs.
How Nutritious is Sprouted Grain Fodder?
Sprouted grains are some of the most nutritious feed for all livestock that graze on grass and forages. The sprouting process converts and transforms the grain into a power-packed combination of enhanced enzymes, vitamins and protein. Sprouted grain fodder is 90% digestible and assists in the overall digestion of other fiber for better feed efficiency and reduction of grain consumption. Combinations of sprouted grains can be used to custom blend nutritional requirements for all types of livestock, horses, poultry and exotic species.
Are There a Number of Fodder System Manufactures in America?
Yes. There are several established and reputable manufactures in the U.S., Australia, Europe and around the world.
*(See List Below)
Why Should I Consider a High-Efficiency Fodder System?
A high-capacity container or stand alone fodder system can produce exceptional yields and quality while reducing your feed costs. This can provide animals daily with the most nutritious 'live' fresh forage available. Additional benefits include: lessen impact of droughts on forage production - reduce methane emissions (cattle) - control and stabilize feeding costs - reduce the need for additional land production - create a more nutritious protein for human consumption. This ensures that animals live a more humane life while providing for mankind.
How Much Should I Feed My Horses? (See Equine Custom Blends)
It is recommended that horses start on 10 lbs. per day. This can replace some of the existing diet of concentrate, grain supplements or hay. Fodder can be increased to a higher percentage of the horses diet over time depending on age, condition and activity. (Always Consult your Nutritionist or Veterinarian for guidance.)
What Types of Grain/Seeds Can Be Sprouted?
After several years of research, barley is preferred to be the best for feeding livestock due to nutritional balance and its explosive germ. There has also been success with other grains such as wheat and legumes resulting in good results by blending various grains.
How Much Should I Feed To Cattle?
The generally accepted standard is 2% to 3% of their body weight per day. Fodder system manufactures will work with you to develop custom feeding programs to suit your individual requirements.
What Capacity System Do I Need?
Fodder systems are scalable by expansion of additional containers or more racks in stand-alone buildings. Expansion will depend on the number of animals you are feeding and herd size.
How Long Does the Sprouting Process Take?
Most systems take 6 to 9 days. However, there are systems available that can harvest in 4 to 5 days from 'seed to feed' at the 'peak' of nutritional value.
What Part Do the Animals Eat?
The animals eat the entire biscuit including the root mat. Nothing is wasted or left behind.
Nutritious Fodder Biscuit/MatWhat Water Sources Can I Use?
Rain water, maintained aerated ponds and well water are suitable to use. Fodder systems can use any type of water provided it is clean and/or filtered. It is recommended to have water sources tested for contamination and mineral content.
What Type of Power is Needed?
In North America 220v with 50 amps is required. Solar Power can also be adapted to most fodder systems.
How Much is the Barley Seed for

my

System?
The price of seed can fluctuate from year-to-year depending on market supply and demand. * (See Grain & Shipping Costs)
How Much is Freight to Deliver My Grain?
Freight cost is determined by distance and weight of shipment from grain source to producer. SGI Logistics has a nationwide network of both independent and terminal carriers to minimize shipping costs.
(Current avg. shipping rates nationwide are $250/ton.)
What Animals Can be Fed Fodder?
Beef & dairy cattle, sheep, equine, goats, pigs, alpaca, chickens, turkey, ducks and all other forage eating animals.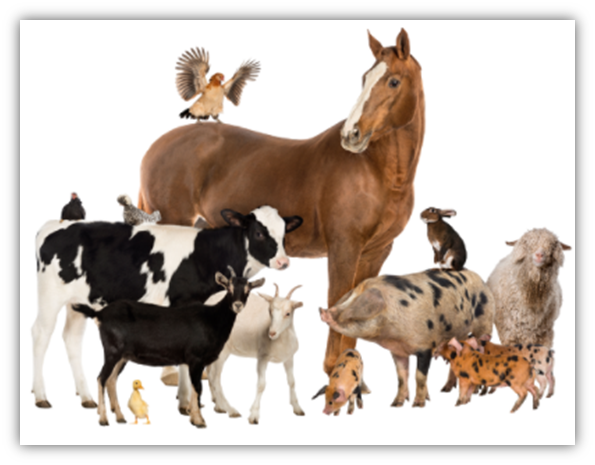 Great for Poultry Producers
* Click on Links Below for Fodder System Manufacturers in the U.S. & Worldwide?
** We Offer Lease/Finance Programs for New & Used Fodder Systems**
Call SGI now @ (800)-449-2038 for further details.